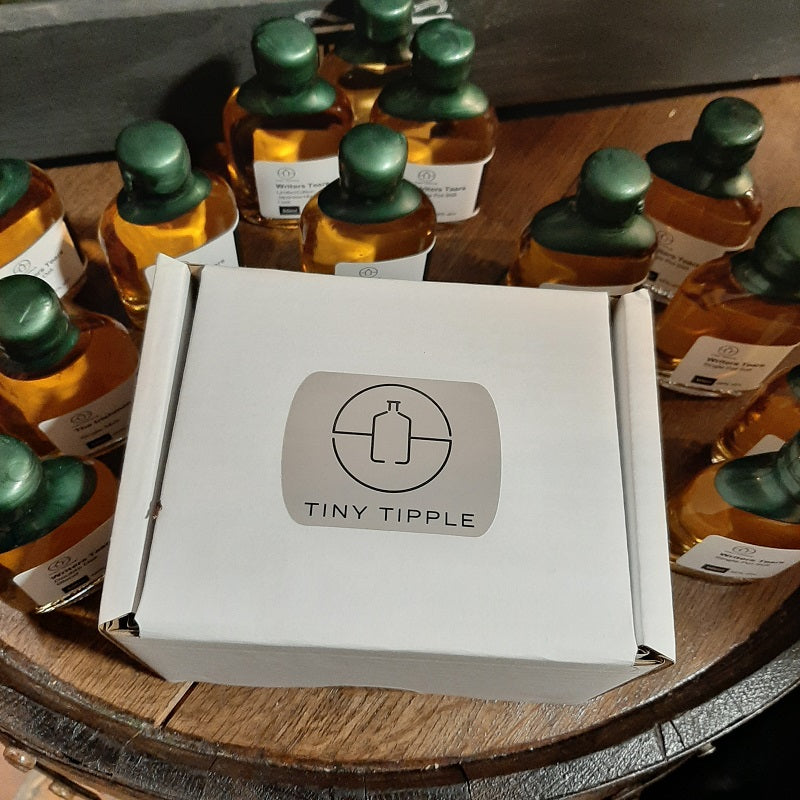 What is
Tiny Tipple?
Have you ever wanted to taste an expensive bottle of whiskey or brandy but couldn't justify the price? At TinyTipple we give you the chance to try premium spirits from around the world at a fraction of the cost.
Tiny Tipple also offers an opportunity to bundle multiple types of spirits together at a fraction of the cost of full bottles. Tiny Tipples are ideal for group tastings, wedding favours or simply learning about the many different styles of spirits and variation within different categories.
As an Irish company we are always trying to promote Irish spirits. While we do stock Spirits from all over the globe, our main focus is Irish Spirits with a particular emphasis on Irish Whiskey.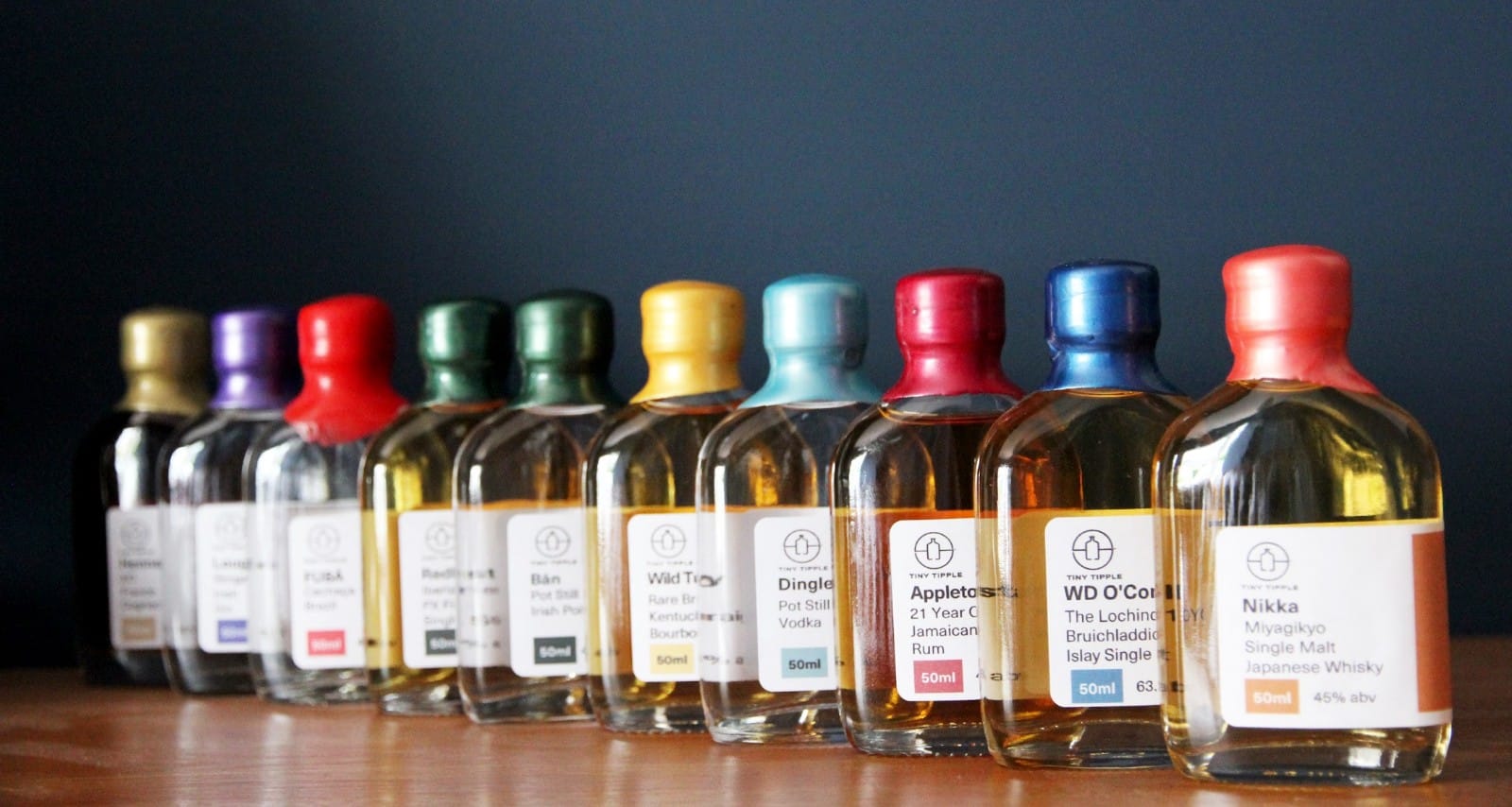 We Bottle Premium Spirits into 50ml Wax Sealed and Custom Labelled 50ml Flask Style Bottles.
There is full traceability and all bottles can be kept in the knowledge that the wax seal will prevent leakage or spoiling.
Tasting
Flights
We have specially curated Gift Sets & Tasting Flights which make a great gift for the spirit enthusiast.
A Tasting Flight allows you to sample a great range of spirits side by side to compare and contrast their characteristics.
Shop Tasting Flights
Buy Online
Delivered to your door

Tiny Tipple, 15 John Street, Kilkenny, R95 H2CE